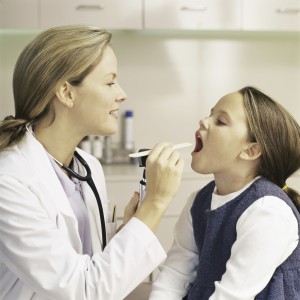 Ear, Nose & Throat Specialists of Illinois has been completely dedicated to excellence in patient care for four decades.  We are well-known for delivering the highest quality of healthcare to patients throughout the Greater Chicago Metropolitan Area.  Each of our ENT doctors has the expertise that complements the others and gives us the opportunity to deliver the finest in pediatric and adult otolaryngology (the study of ear, nose and throat disorders).  Regardless if patients is experiencing a disorder that interferes with proper ear functioning or involves nasal congestion or tonsillitis, they can count on our ENT specialists to improve and correct those conditions.  Further, our ENT physicians recognize early diagnosis as being critical to preventing fatal outcomes, particularly head and neck cancers.  Consequently, when Mount Prospect residents are experiencing ENT health troubles, they get in touch with the professionals at Ear, Nose & Throat Specialists of Illinois.
Mount Prospect ENT Doctor
Mount Prospect, Illinois is in Cook County and has approximately 55,000 residents who live there. Mount Prospect is conveniently located only eight miles west of the Ear, Nose & Throat Specialists of Illinois office in the Glenbrook Hospital Professional Building of Glenview. Each of our ear, nose and throat physicians is a board-certified doctor who specializes in otolaryngology. Our objective is to deliver the finest care to Mount Prospect patients. When Mount Prospect residents have ENT troubles, the only name they need to know is – Ear, Nose & Throat Specialists of Illinois. Mount Prospect patientsunderstand that if their ear, nose and throat disorders go undiagnosed and untreated, it can produce disastrous results. With immediate medical attention and professional treatment from one of our ENT doctors, patients will experience improved health.
Mount Prospect Ear Nose and Throat Specialist
You can depend on Ear, Nose & Throat Specialists of Illinois to deliver the requisite information, support and guidance to which you are entitled in a friendly and compassionate environment. Our ear, nose and throat specialists will determine the best treatment for your diagnosis, lifestyle and budget. In addition, our ENT physicians will provide comprehensive evaluations and state-of-the-art care for your entire family. When you visit Ear, Nose & Throat Specialists of Illinois, you can expect to have both a positive and comfortable experience. Our ear, nose and throat doctors will analyze your medical history and symptoms and then perform a thorough examination. For an appointment in our Glenbrook Hospital Professional Building office, call (847) 674-5585. Hours are 8:00 a.m. – 5:00 p.m., Monday – Friday.
Mount Prospect Ear Nose and Throat Doctor | Mount Prospect ENT Doctor | Mount Prospect Ear Nose and Throat Specialist | Mount Prospect ENT Specialist | Mount Prospect Ear Nose and Throat Physician | Mount Prospect ENT Physician