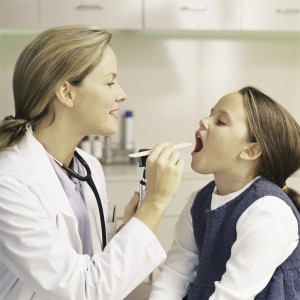 Ear, Nose & Throat Specialists of Illinois has been completely devoted to fineness in patient care for 40-years. We are acknowledged for offering the finest quality of healthcare to patients in and around the Greater Chicago Metropolitan Area. Each one of our ENT doctors has the skills that complements the others and gives us the chance to provide the finest in pediatric and adult otolaryngology (the study of ear, nose and throat issues).
Whether or not patients are enduring a disorder that impedes with appropriate ear functioning or includes nasal congestion or tonsillitis, they can depend on our ENT specialists to enhance and rectify those problems. Additionally, our ENT physicians understand early diagnosis as being crucial to avoiding fatal results, specifically head and neck cancers. As a result, when Evanston citizens are encountering ENT health difficulties, they contact the experts at Ear, Nose & Throat Specialists of Illinois.
Evanston ENT Doctor
Evanston, Illinois is based in Cook County and has somewhere around 74,500 locals who are living there. Evanston is ideally located only 6.4 miles southeast of the Ear, Nose & Throat Specialists of Illinois office in the Glenbrook Hospital Professional Building of Glenview. Every one of our ear, nose and throat physicians is a board-certified doctor specializing in otolaryngology. Our objective is to deliver the very best treatment to Evanston patients.
Whenever Evanston locals have ENT issues, the very name they ought to know is – Ear, Nose & Throat Specialists of Illinois. Evanston patients know that if their ear, nose and throat problems go undetected and neglected, it can develop into devastating results. With medical attention right away and specialized treatment from certainly one of our ENT doctors, patients will receive improved health.
Evanston Ear Nose and Throat Specialist
You can have trust in Ear, Nose & Throat Specialists of Illinois to offer the essential information, assistance and guidance to which you are permitted in a helpful and thoughtful surroundings. Our ear, nose and throat specialists will figure out the absolute best treatment for your diagnosis, lifestyle and spending budget. Furthermore, our ENT physicians will give extensive assessments and state-of-the-art care for your whole family.
Whenever you pay a visit to Ear, Nose & Throat Specialists of Illinois, you can predict to have both a favorable and relaxed experience. Our ear, nose and throat doctors will go over your medical history and symptoms, and then perform an in depth examination. For an appointment in our Glenbrook Hospital Professional Building office, call up (847) 674-5585. Hours of operation are 8:00 a.m. – 5:00 p.m., Monday – Friday.
Evanston Ear Nose and Throat Doctor | Evanston ENT Doctor | Evanston Ear Nose and Throat Specialist | Evanston ENT Specialist | Evanston Ear Nose and Throat Physician | Evanston ENT Physician