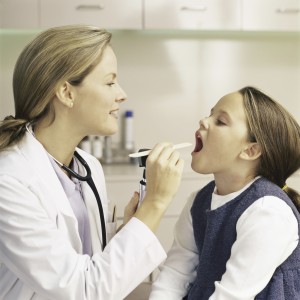 For more than four decades, Ear, Nose & Throat Specialists of Illinois have been delivering exceptional healthcare to patients throughout the Greater Chicago Metropolitan Area. Every one of our ENT doctors provides all aspects of pediatric and adult otolaryngology (the study of ear, nose and throat disorders). No matter if you are suffering from a condition that interferes with proper ear functioning, nasal congestion or tonsillitis, you can rely upon our ear, nose and throat specialists to improve those conditions. In addition, our ENT specialists are well aware that early diagnosis, especially regarding head and neck cancers, is critical to preventing fatal outcomes. As a result, if Crystal Lake residents are concerned about their ear, nose and throat health, the only name they need to know is Ear, Nose & Throat Specialists of Illinois.
Crystal Lake ENT Doctor
Crystal Lake Illinois is in McHenry County and has more than 40,000 residents. Crystal Lake residents are closest to the Ear, Nose & Throat Specialists of Illinois office in the Northwestern Grayslake Outpatient Center of Grayslake which is 21 miles northeast of Crystal Lake. Each of our ear, nose and throat doctors are board-certified and specialize in otolaryngology. Our goal is to offer the most remarkable treatment to all of our Crystal Lake patients. Consequently, when Crystal Lake residents experience any ear, nose or throat problems, they know they can rely upon Ear, Nose & Throat Specialists of Illinoisto help. Crystal Lake patientsrealize that if not diagnosed and treated immediately, many ear, nose and throat disorders can go on to precipitate more serious problems. With prompt medical treatment and professional attention from an ENT doctor, patients can anticipate improved and restored health.
Crystal Lake Ear Nose and Throat Specialist
Ear, Nose & Throat Specialists of Illinois are renowned for providing the necessary support, information and guidance that patients require in a welcoming and compassionate environment. Our ENT doctors will determine the most appropriate solution to patients' diagnoses that will also satisfy and suit their lifestyles and budgets. Our ENT specialists produce the treatment options, comprehensive evaluations and state-of-the-art care for your entire family. When you visit Ear, Nose & Throat Specialists of Illinois, you can anticipate having a positive and comfortable experience! Our ENT physicians will evaluate your medical history and symptoms and then conduct a thorough examination. To set-up an appointment in our Northwestern Grayslake Outpatient Center office in Grayslake, call (847) 674-5585, today. Hours are 2:00 p.m. – 5:00 p.m., Tuesday and Friday.
Crystal Lake Ear Nose and Throat Doctor | Crystal Lake ENT Doctor | Crystal Lake Ear Nose and Throat Specialist | Crystal Lake ENT Specialist | Crystal Lake Ear Nose and Throat Physician | Crystal Lake ENT Physician