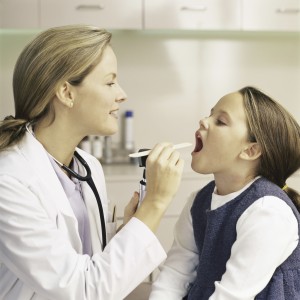 The Ear, Nose & Throat Specialists of Illinois have been fully devoted to providing absolute excellence to persons within the Greater Chicago Metropolitan Area for over four decades.  Each of our ENT doctors is committed to providing the highest standards of pediatric and adult otolaryngology (the study of ear, nose and throat disorders).  Regardless if patients are suffering from conditions that affect ear functions, nasal congestion or tonsillitis, our ear, nose and throat specialists will improve and correct these conditions.  Besides that, our ENT physicians realize that early diagnosis of neck and head cancer is critical to the prevention of disastrous outcomes.  Therefore, when Morton Grove residents need help with their ear, nose and throat health, they consistently select the highly competent and well-respected professionals at Ear, Nose & Throat Specialists of Illinois.
Morton Grove ENT Doctor
Morton Grove, Illinois is in Cook County and has nearly 24,000 residents living there. Skokie, home of one of the offices of Ear, Nose & Throat Specialists of Illinois in the Professional Building inside Old Orchard Mall, is conveniently located only 2.7 miles southeast of Morton Grove. We are very proud of our team of board-certified ENT physicians who specialize in otolaryngology. It is our desire to continue to offer top quality ENT care to all of our Morton Grove patients. It is well-known that Morton Grove patients realize that if they have any ear, nose and throat difficulties, the only name they need to know is – Ear, Nose & Throat Specialists of Illinois. Furthermore, Morton Grove residents know that if they have ENT troubles that remain undiagnosed and untreated, these conditions can precipitate irreversible damage. Therefore, immediate medical attention and professional treatment from one of our ENT doctors will most often result in improved and restored health.
Morton Grove Ear Nose and Throat Specialist
Ear, Nose & Throat Specialists of Illinois endeavor to provide patients with the necessary information, support and guidance they need in our friendly and compassionate environment. You can always count on our ENT specialists to decide upon the most suitable answers to fit your diagnosis, lifestyle and budget. Additionally, we offer a wide array of treatment options, comprehensive evaluations and advanced care for your entire family. At Ear, Nose & Throat Specialists of Illinois we want you to have the most positive and comfortable experience. In fact, not only do we strive to ensure that we meet all of your expectations, but we most likely will surpass them! You can anticipate that one of our ENT physicians will assess your medical history and symptoms and then conduct a thorough examination. To schedule an appointment in our Skokie office, call (847) 674-5585. Office hours are Monday – Friday; 8:00 a.m. – 5:00 p.m. and Saturday; 8:00 a.m. – 12:00 p.m.
Morton Grove Ear Nose and Throat Doctor | Morton Grove ENT Doctor | Morton Grove Ear Nose and Throat Specialist | Morton Grove Morton Grove ENT Specialist | Morton Grove Ear Nose and Throat Physician | Morton Grove ENT Physician